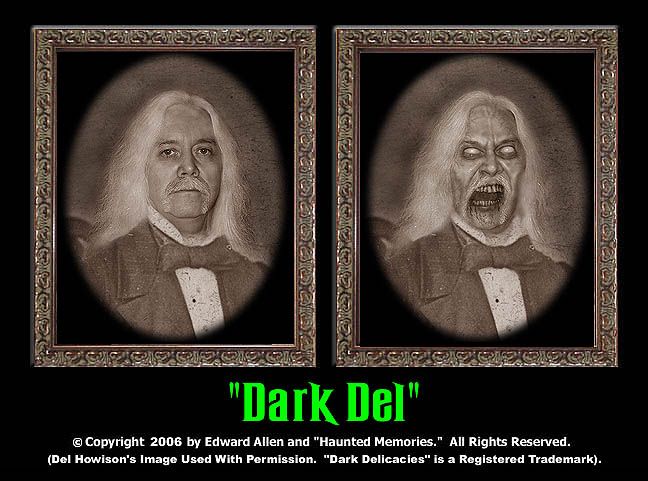 "Haunted Memories" is proud to announce the third installment in our "Legends of Horror" series. This portrait features Del Howison, a "Bram Stoker Award" winning editor and an author of short horror stories. In addition to having acted in a few horror films, he is also the co-owner of "Dark Delicacies" in Burbank, California - the only all-Horror Book and Gift store in the United States. They frequently have signings featuring artists, authors, actors, and directors from the horror genre.
Click here to visit their site and check the upcoming schedule of guests! www.darkdel.com
This piece is limited to 250 of the 11" x 14" size (plus 10 Artist Proofs) and the Certificate will be HAND-SIGNED by both
Del Howison and Eddie Allen. It is sure to become a prized collector's item, so get yours while you can! Price is $99.99 unframed and it is offered as an 11" x 14" only. (Shipping adds $15.00 to your final price).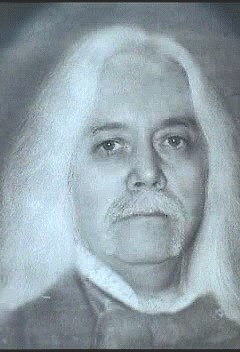 Please note that California residents will automatically be charged 8.25% Sales Tax When Using Visa or Mastercard.

Check or Money Order Payments Accepted, as well! Please make them payable to EDWARD ALLEN and send them to:
EDWARD ALLEN
P.O. BOX 3584
SEAL BEACH, CA 90740